Apparatus and Joseph Pilates
Many people know Pilates from what they see on video tapes or at their local gym.
For the most part, we see exercises done on the floor using mats. Mat exercises are a valuable part, but only part of the Pilates method. The centerpiece of the work is performed on spring-based apparatus. The most common apparatus is called the Universal Reformer.
While mat classes may accommodate a number of people, the Reformer classes (or apparatus classes) focus on the individual client and his/her physical needs. Springs work like our muscles, they expand and contract as resistance is applied to them. While on the various apparatus, whether lying, sitting or standing, spring-based equipment helps us to work symmetrically, thus creating balance of muscle strength and flexibility in a very efficient manner.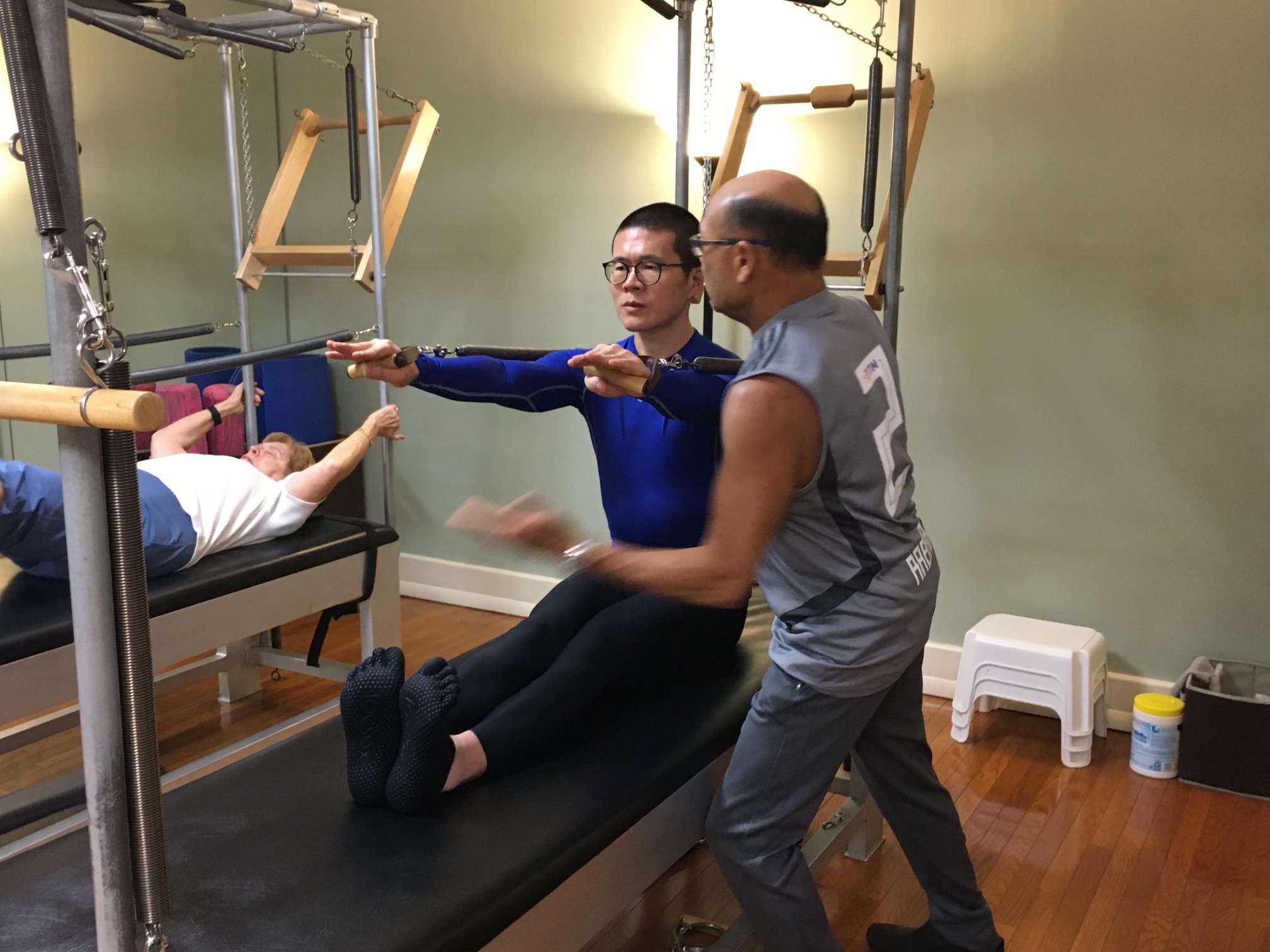 At my studio you will use original apparatus, as designed by Joseph Pilates.
Our skilled teachers will help you develop your body, whether you are a tri-athlete or a beginner at exercise. There are many 'Pilates' instructors who have little or inferior training in the full Pilates method. Pilates is found "everywhere" now, and teachers need to have more than a basic knowledge of the work. My teachers go through the finest training available through Romana's Pilates, in-house apparatus training and workshops, and yearly continuing education seminars. At my studio, clients receive instruction that it is derived from the purest form of the work – as Joseph Pilates and Romana Kryzanowska delivered the work to their clients, and as I deliver the work to mine.
I encourage all new participants to visit my studio before signing up. I assure you, many of your questions will be answered while watching a given session at my studio. You can then schedule your first private appointments or mat class.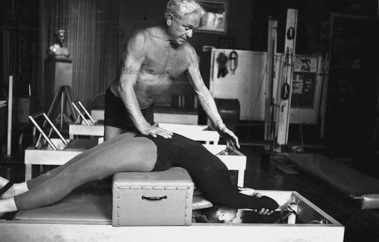 I welcome you to visit the Anthony Rabara Studio for Pilates – Princeton
A Romana's Pilates Training Studio