DEDICATED TO PRESERVING AND DELIVERING THE JOSEPH PILATES METHOD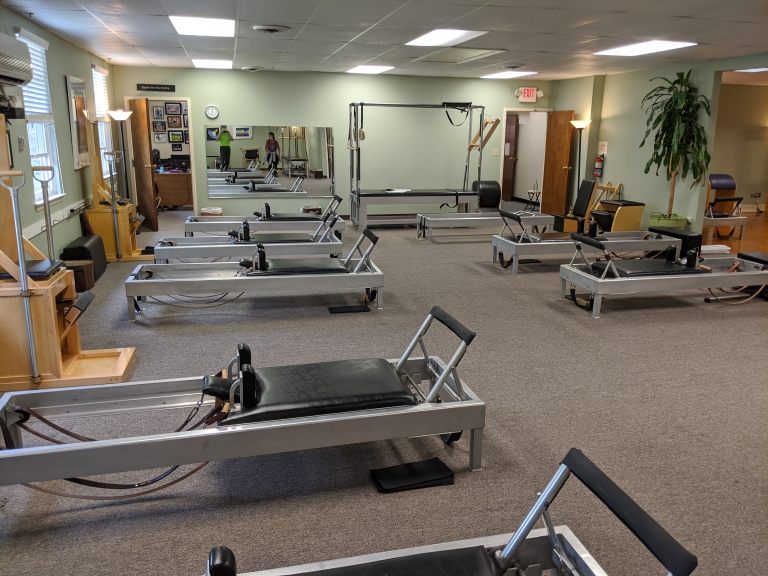 You will use original apparatus, as designed by Joseph Pilates, with skilled teachers to help you develop your body whether you are a tri-athlete or a beginner at exercise. At the Anthony Rabara studio for Pilates, our clients receive instruction that is derived from the purest form of the work – as Joseph Pilates and Romana Kryzanowska delivered the work to their clients and as I deliver the work to mine.
Private Classes
One on one with the instructor. Various apparatuses.
Semi-Private Classes
One instructor, and up to 3 clients. Various apparatuses.
Group Mat Classes
Up to 12 students. Mat only.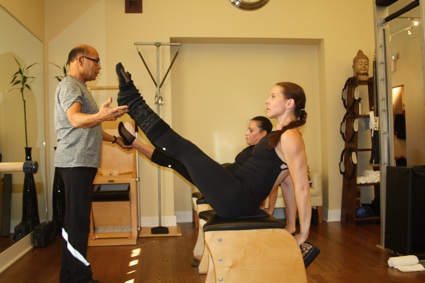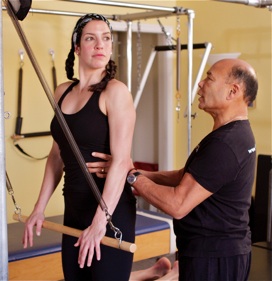 Few studios in the country have all the Pilates equipment – from the smallest 5″ apparatus to the largest 10′ tall apparatus called the Tower or Guillotine. Safety is an important aspect of our work, so you may be certain that all teachers are trained in safety aspects of the equipment and your safety. All clients' progress is charted so that every teacher may know your particular needs. As director, I know about each client's progress and help you select the appropriate class or classes for your development.
I require all new participants to see the work done, firsthand, before signing up. I assure you, many of your questions will be answered while watching a given session at my studio. You then speak to a desk person or me, do a short evaluation and then sign up for semi-private classes, private classes or mat classes.
Training and certification in the Pilates method is in conjunction with Romana's Pilates in New York which is the finest certification worldwide. To learn more about the program, link to romanaspilates.com. You can be certain that I will deliver the purest form of Pilates to you in my studio.
I welcome you to visit the Anthony Rabara Studio for Pilates – Princeton